Department of Physics
Engineering physics is a common subject in the first year for all branches of engineering under Visvesvaraya Technological University. Department has very good infrastructure, well equipped spacious laboratory. The department teaches Engineering Physics theory as well as laboratory experiments for all the Engineering branches. Faculties are well qualified, experienced and highly motivated and also involved in interdisciplinary research activities.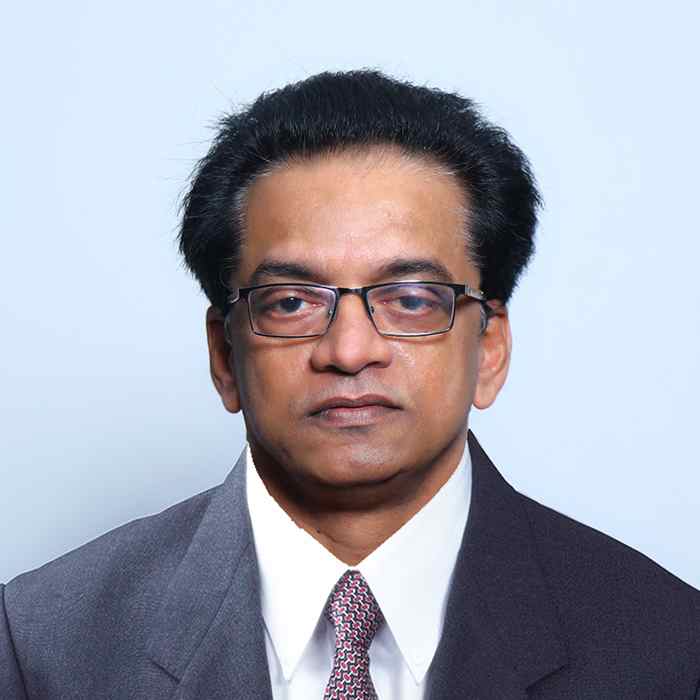 Areas of expertise: Material Science and Crystal Growth
Teaching experience: 34 Years
Research experience: 18 Years
Date of joining: July 1, 2019
Email ID: Sureshkumarmr.rvitm@rvei.edu.in
About Faculty

Associate Professor & HoD, Department of Physics, RV Institute of Technology and Management, Bengaluru – 560076.
He has 34 years of Teaching experience and 18 years of research experience. He has served as member of BOE, VTU Physics board for the academic year 2012-2013 and 2013-14 and Chairman of BOE, VTU Physics board for 2015-2016. Currently, four research scholars are pursuing Ph.D degree under VTU, Belgaum and one scholar has been awarded Ph.D under his supervision. He is a member of BOE,Physics Department, Bharathiyar University, TN and Doctoral committee member for VTU as well as Karunya University, Coimbatore and Presidency University, Bangalore. He has published 21 research articles in international/national peer reviewed journals and 22 articles in National/International Conferences. He is a Reviewer for Elsevier journals, such as, Journal of Physics and Chemistry of Solids, Results in Physics , etc.
More Details
Webpage: https://sites.google.com/rvei.edu.in/dr-skmr-physics/home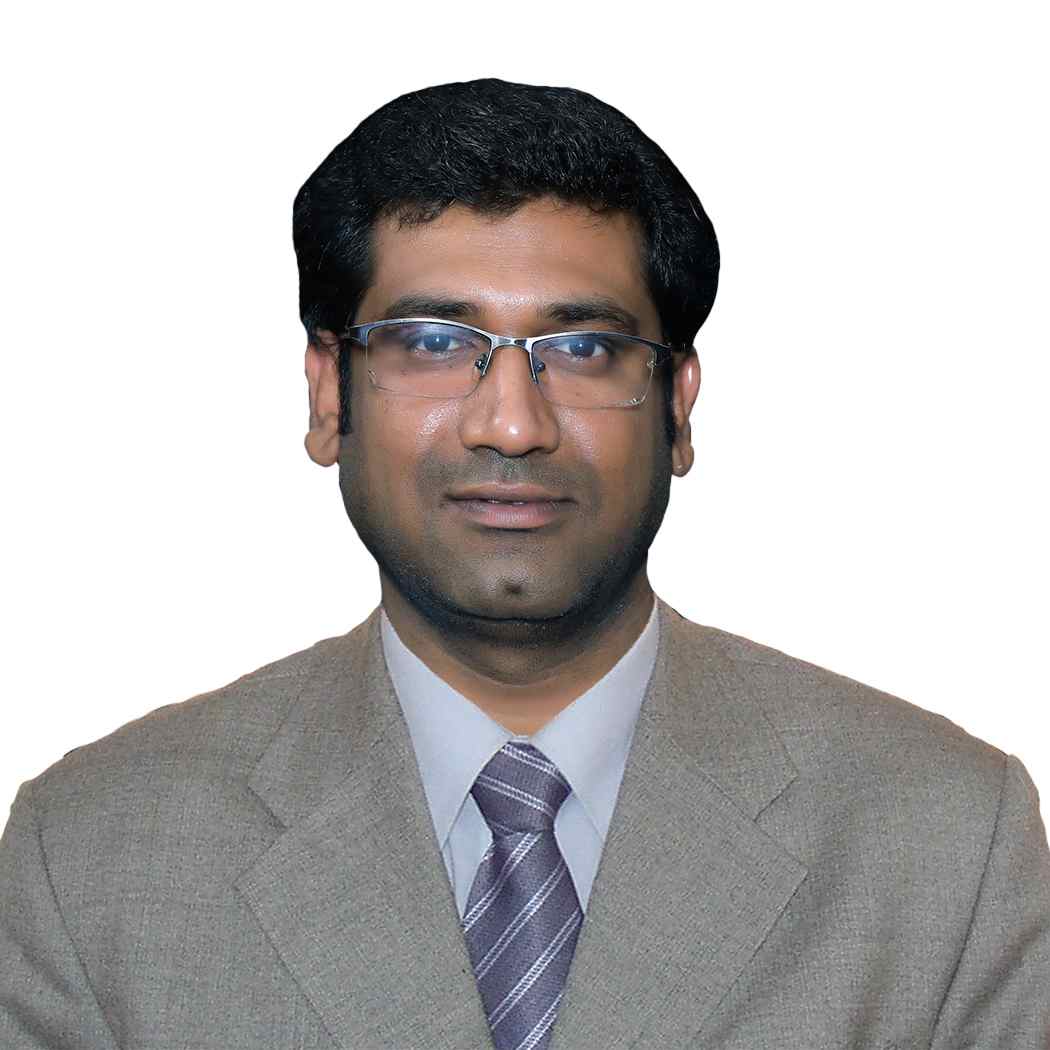 Areas of expertise:  Synthesis and Characterization of Metal Oxide Nanoparticles, Thin Films, Thermoelectrics, Ferrites, Glasses, Green synthesis of Metal Nanoparticles, Quantum Information and Quantum Computation.
Teaching experience: 10 years
Research experience: 12 year
Date of joining: 1 July, 2019
Email ID: srinathan.rvitm@rvei.edu.in / srinatha007@gmail.com
About Faculty

Dr. Srinatha N joined the Department of Physics, RV Institute of Technology and Management (RVITM) Bengaluru in 2019, where I am working as an Assistant Professor. I earned my M. Sc. in 2009 and my Ph. D. (Full-time) in 2017 from Bangalore University in Bengaluru. I have secured Second Rank in M.Sc. Physics from Bangalore University (2009). I have published 31 research papers in international peer-reviewed journals such as RSC Advances, Physica B, Journal of Alloys and Compounds, Ceramics International, Journal of Luminescence, Materials Research Express, Optical Materials, Advanced Powder Technology, Journal of Electron Spectroscopy, and Related Phenomena, etc. I have presented 22 papers at both national and international conferences. Also, I have attended over 20 workshops and conferences. I'm also a reviewer for Elsevier and Springer journals, namely, 'Ceramics International, Materials Letters, Physica B, Materials Research Bulletin, Journal of Magnetism and Magnetic Materials, Journal of Inorganic and Organometallic Polymers and Materials, Optik, Journal of Photochemistry and Photobiology B: Biology, Journal of Nanostructure in Chemistry, Advanced Materials Letters, Applied Nanoscience, Molecular Crystals & Liquid Crystals.
More Details
Webpage: https://sites.google.com/rvei.edu.in/dr-srinatha-n/home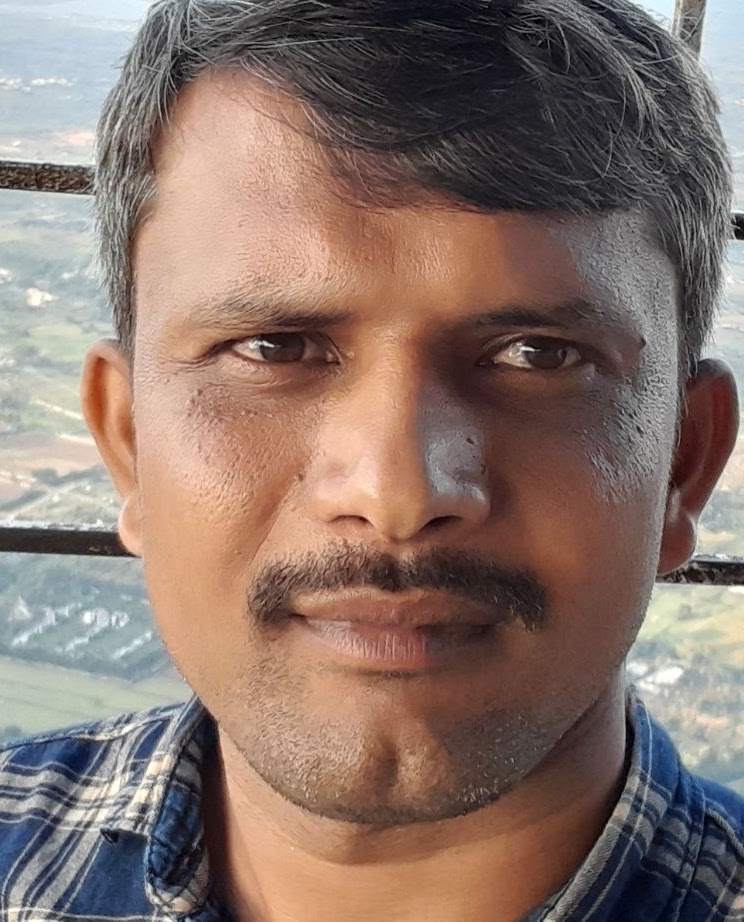 Areas of expertise:  Luminescence (TL, TL Emission 3D, OSL, PL, IL),Spectroscopy (DRS, UV-VIS-NIR) Instrument and experiments design,Radiation interaction with matter,Optical and electrical properties
Experience: 7 Years – Teaching & Research
Date of joining: 07.11.2022
Email ID: satyanarayanareddy.rvitm@rvei.edu.in
About Faculty

Competent professional with more than 7-year experience in teaching and research & development. An innovative and passionate material science researcher. Resourceful in deploying various methodologies to analyze various scientific data, recommending modifications to minimize escalations, reduce rejection, realize operational efficiencies, control variability & costs. A keen communicator with honed problem solving and analytical abilities.
More Details
Webpage: https://sites.google.com/rvei.edu.in/drssatyanarayanareddy/profile
Department of Chemistry
Department of Chemistry started in the year 2019, has been teaching Engineering Chemistry at the first-year level for all branches of Engineering to give the fundamental knowledge and application of chemistry.
The Chemistry Department recline in an intellectual and physical catenation of the basic sciences and engineering. The Department has well qualified faculty members, having teaching, industrial and vast research experience. In addition to teaching we are conducting our own forms of exciting research, which will lead our faculty and students to innovative across various disciplines of science and engineering. As we continue to advance fundamental knowledge in chemistry and open new perspective in the areas of energy, environment and human health. The Department is actively involved in the research in the field of environment, biosensors, electro analysis and nanomaterials.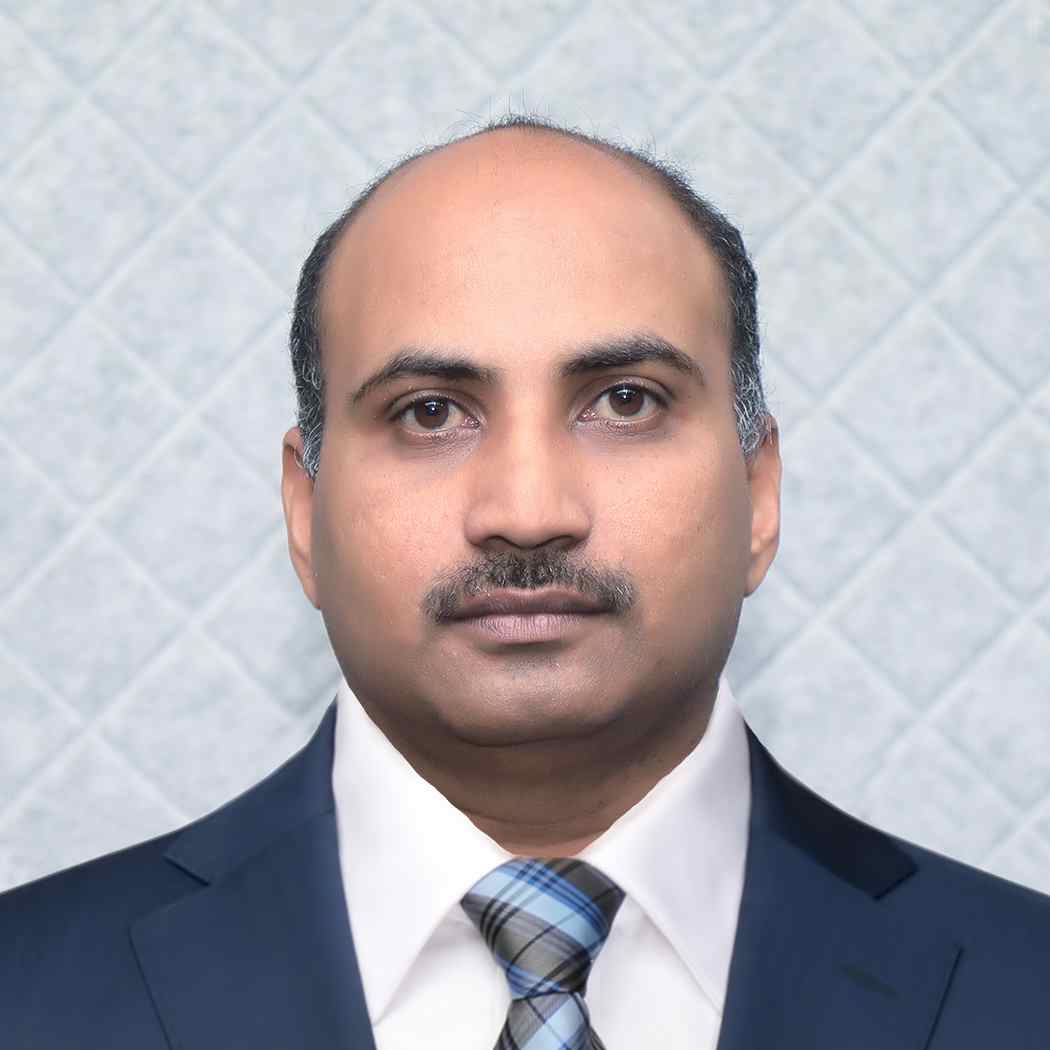 Areas of expertise: Neurochemistry, Nanotechnology
Experience: 15 Years of Teaching, 3 years of Research and 5 Years of Pharm Industry.
Date of joining: July 1, 2019
Email ID: rudreshkumarkj.rvitm@rvei.edu.in
About Faculty

Dr. Rudresh Kumar K.J joined the Department of Engineering Chemistry, RV Institute of Technology (RVITM) Bengaluru in July 2019. I am working as an Associate Professor and Head. I received my Ph.D. from National Institute of Mental Health and Neurosciences (NIMHANS) Institute of National Importance, Department of Neurochemistry, in the year 2008, and M.Sc. Chemistry from Central College, Bengaluru in 1996.
He has 15 years of teaching, 3 Years of Research and 5 years of Pharm Industrial experience both in Quality control, Metabolomics and Proteomics.
He himself engaged in a Social awareness programme about Environmental pollution and groundwater contamination (Nitrate and Fluoride) and research, with various Eminent scientists in the field. Presently I am working on Virtual lab and drug design (Cheminformatics).
More Details
Webpage: https://sites.google.com/rvei.edu.in/rkkj/home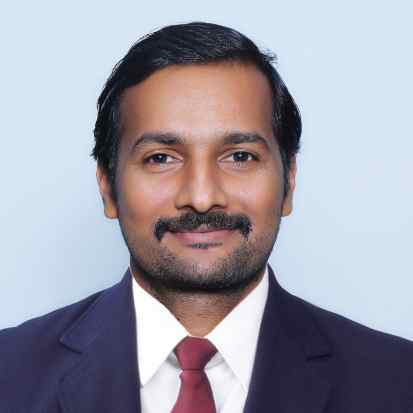 Areas of expertise:
Developing simple and inexpensive electrochemical methods (devices) for the quantification of heavy metal ions, and biomolecules,
Electrochemical characterization and application of organic and inorganic materials.

Teaching experience: 4.5 Years
Research experience: 15 year
Date of joining: 1 July, 2019
Email ID: samratd.rvitm@rvei.edu.in
About Faculty

Samrat D attended Kottureshwara college, Kotturu (B.Sc., 2004), the Department of Chemistry, Gulbarga University (M.Sc., 2006), and the Department of Studies in Chemistry, Bangalore University (PhD., 2014). He joined the Center for Nano and Material Science, at Jain University in 2012 as a Research Associate. Then joined Key Laboratory of Bioelectrochemistry and Environmental Analysis of Gansu Province, Northwest Normal University, Gansu, China to pursue his postdoctoral studies in 2015.
He joined the faculty at the Department of Chemistry, Dayananda Sagar College of Engineering, Bengaluru in 2017. Worked there as an assistant Professor for two years. He joined Department of Chemistry at RV Institute of Technology and Management in 2019.
He was awarded visiting fellowship by Jawaharlal Nehru Centre for Advanced Scientific Research, Jakkur. And spent three months in the International Center for Material Sciences' Atomic Layer Deposition Lab of Prof. C.N.R. Rao.He is working as a mentor with one Ph.D. student. He has published over 25 peer-reviewed research papers, four book chapters.
More Details
Webpage: https://sites.google.com/rvei.edu.in/samrat-d/home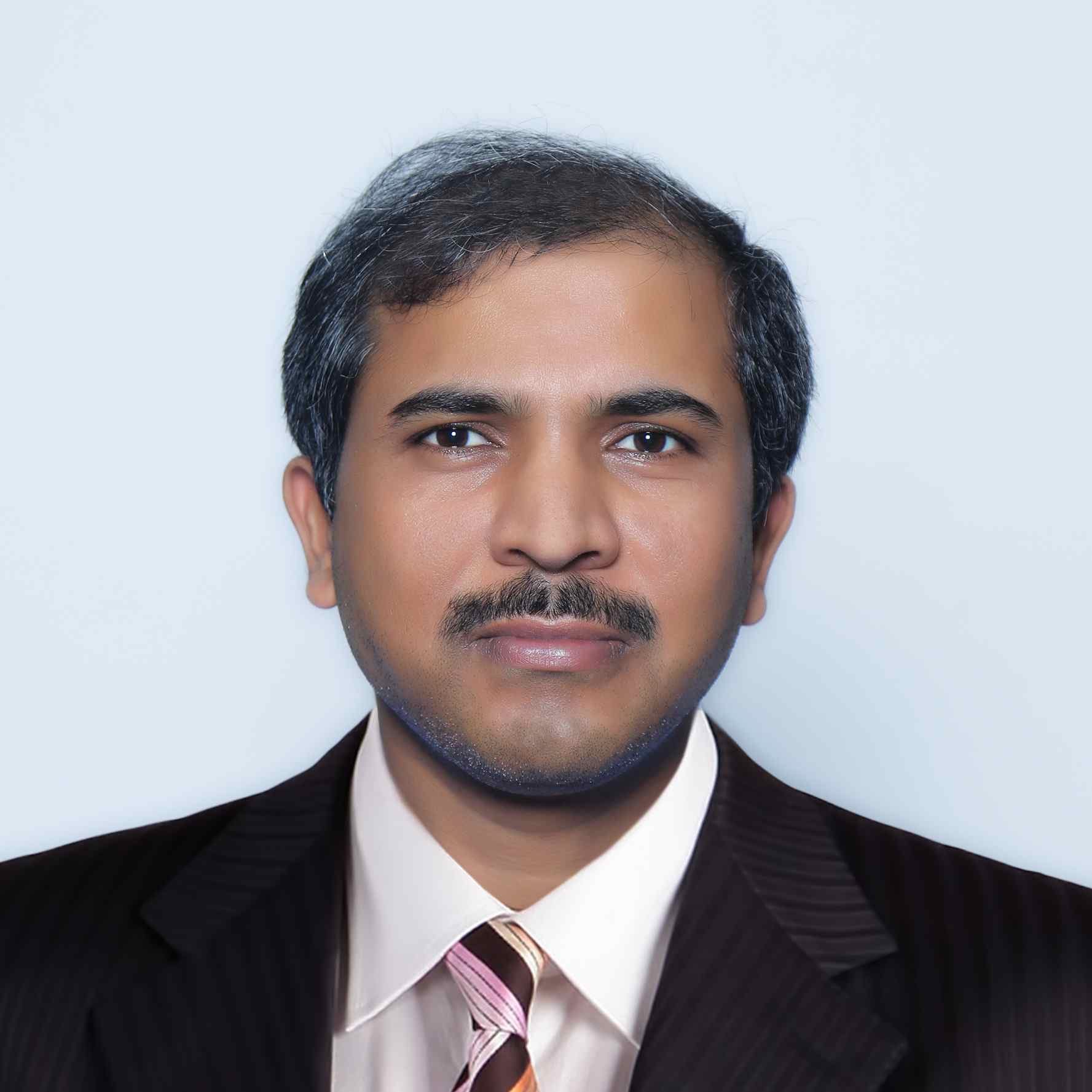 Areas of expertise: Materials Chemistry
Experience: Research: 8 years (post PhD)
Date of joining: 15/09/2020
Email ID: prasadbe.rvitm@rvce.edu.in
About Faculty

Assistant Professor at RVITM. Obtained his master degree (M.Sc., Chemistry) and doctoral degree (Ph.D., Solid State and Materials Chemistry) from Bangalore University, Bangalore. Then he worked as a research associate at the Chemistry and Physics of Materials Unit (CPMU), JNCASR Bangalore. From April 2014 to December 2018, he was a visiting scientist/postdoctoral research scientist in the Department of Solid-State Chemistry, Max Planck Institute for Chemical Physics of Solids (MPI-CPS), Dresden, Germany. Then he moved to the University of Liverpool, Liverpool, UK, there he worked as a Research Associate, in the Department of Chemistry, Materials Innovation Factory (MIF) from January 2019 to June 2020. He has 13 years of research experience with 17 research publications. His research interests are in the area of Solid State and Materials Chemistry. The main focus is on the design, synthesis, and structure determination of novel inorganic materials for energy storage and catalysis.
More Details
Webpage: https://sites.google.com/d/178y7LZHNN4MuD3cxqQpoCYlzD4D7cSR3/p/1Vx5p1U9dNMw41pVfup9OlYu3HZQr4E1R/edit
Department of Library and Information Centre
RVITM Library and Information Centre was established in the year 2018. Library aims to provide hybrid collection of resources such as books, print journals, electronic journals and online databases. Library has more than 3600 volumes of books with 600 titles, Library subscribes 24 print International journals. Library subscribes e-journals and e-books through the VTU Consortium. Library has been automated by using LIBSOFT library management software. Latest configured computers provided with high speed internet connectivity aid students learn from the Internet. The Library is managed by the Library Committee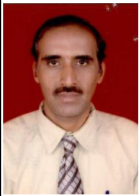 Areas of expertise: Library consortia, Citation and bibliometric analysis, Collection development, Users' education.
Experience: 29 Years
Date of joining: July 15, 2019
Email ID: nagaraja.rvitm@rvei.edu.in
About Faculty

I have been working as Librarian at RV Institute of Technology and Management (RVITM) Bengaluru, since 2019, I received my Ph.D. from the Rayalaseema University (AP) in 2018. Before joining the RVITM, I worked at Sri Krishna Institute of Technology as Librarian for 12 years, also I worked as Assistant Librarian at M.S Ramaiah College of Pharmacy for 13 years. I had the opportunity to work at Acharya Institutes for 2 years as Librarian.
More Details
Webpage: https://sites.google.com/rvei.edu.in/dr-a-nagaraja/home
Department of Mathematics
The Department of Mathematics is one of the pioneering and the most distinguished departments in R V Institute of Technology and Management, Bengaluru. Applying a multi-disciplinary research and teaching methods, the department strongly believes in finding mathematical solutions for various social-economic, technological and work-related processes and challenges.
The department is aimed at building a strong foundation in the subject and provides fundamental mathematical knowledge and skills, and the basis for more advanced work later on. Thus, the department's objective is to promote excellence in mathematical education and research well balanced between abstraction and implementation. Besides emphasizing quality research, the department also encourages its students to handle seminars and participate in group discussions and other related activities in their areas of interest.