Electrical Engineering Lab
Library and Information Centre
Physics Laboratory
Keeping industry trends in mind, we developed a state-of-the-art Physics Laboratory that gives students a deeper insight into important theories and concepts related to the subject. The space also promotes innovation and participation in research initiatives among students and faculties alike.
Chemistry Laboratory
Our fully equipped Chemistry Laboratory is carefully designed to bridge the gap between theoretical and practical understanding of concepts. It promotes critical thinking and scientific reasoning abilities among students, adding on to the enriching academic experience at RVITM!
Electrical Engineering Lab
Our best-in-class Electronics Laboratory is equipped with the latest technology and facilities as per the VTU curriculum. It is mainly set up to help students get a hands-on learning experience, thereby fueling the growth of research and development in the field.
Computer Centre
With the latest software and hardware facilities, our world-class Computer Centre is set up to provide the best ICT-enabled education in the country. In addition, we have a special C-programming laboratory within the Computer Centre to help students master programming languages with ease!
Library and Information Centre
From books and research papers to electronic journals and online databases — our one-of-a-kind Library and Knowledge Center has an abundance of material that will guide students in their academic pursuits.
Timings: Monday - Friday: 9 AM to 6 PM Saturday: 9 AM to 1.45 PM
CAED Laboratory
Our Computer-aided Engineering Drawing (CAED) lab is designed to strengthen our student's understanding of advanced CAD tools. It is introduced in the first year to familiarise the students with the equipment and prepare them for the semesters to come.
Programming Laboratory
At the Programming lab, students are equipped to learn all about C-programming — from the fundamentals to the development of advanced applications. Our state-of-the-art infrastructure enables students to gain in-depth coding knowledge, helping them master the language with great ease.
Sports Facilities
At RVITM, we place great impetus on physical education. That's why we provide state-of-the-art sports facilities on campus for students to practice their favourite sport and stay physically fit. Additionally, we also organise numerous sport-related activities to promote healthy competition and foster team spirit. Our students often participate in inter-departmental and inter-collegiate tournaments.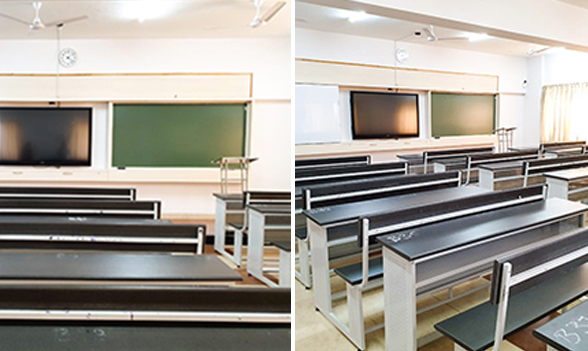 ICT-enabled Infrastructure
At RVITM, we believe in leveraging technology to help students learn better. We have integrated numerous ICT tools into our teaching methodology that support students with their everyday academics and prepare them for successful careers. All our classrooms are equipped with smart boards, built-in computers, and high-speed internet connectivity. Our professors' record and live stream all lectures, so that students can revisit them any number of times at their own convenience during the learning process.
Our faculty members often create their websites using Google Sites Learning Management System, where they post syllabus, lesson plans, course outlines, reading material, lecture notes, question papers with solutions, online quizzes, lab manuals, and more for effective learning.
Campus Diaries
Here's all that's brewing on campus!
1 February 20, 2020
Fun Day
2 February 19, 2020
Sports Activities
3 February 18, 2020
Campus Placement Awareness Activities
4 February 17, 2020
Values and Virtues Session
5 February 15, 2020
Shivagange Cleanup and Trekking Trip
6 February 14, 2020
Cultural Day
7 February 13, 2020
Kaggalipura Village Visit
8 February 12, 2020
Ideathon Event
9 February 10, 2020
Visit to Art of Living
1 February 20, 2020
Fun Day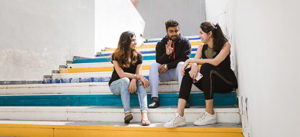 Fun Day
February 20, 2020 As a part of our Induction Programme, we hosted 'Fun Day' for students to kick back and relax. The day included numerous sporting activities, and Dr Jayapal R also took an insightful session on 'Campus to Corporate World'.

Read More
2 February 19, 2020
Sports Activities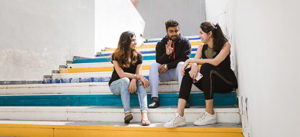 Sports Activities
February 19, 2020RVITM hosted a broad range of sporting activities for students in order to reinforce the importance of physical fitness. All the students enthusiastically took part in events such as dodgeball, tug of war, and lagori.

Read More
3 February 18, 2020
Campus Placement Awareness Activities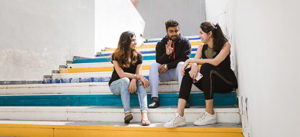 Campus Placement Awareness Activities
February 18, 2020Successful entrepreneur and IIT Mumbai Alumnus Mr Yashodeep Deodar visited the RVITM campus to provide career guidance to our students. In his speech, he highlighted the importance of having a role model in one's career and talked about his personal experiences extensively. His motivational words immensely inspired students.

Read More
4 February 17, 2020
Values and Virtues Session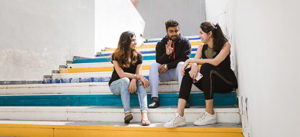 Values and Virtues Session
February 17, 2020 We invited Brother Arvind Kamath to take a session on 'values and virtues'. He delivered an interesting speech on the importance of leading an ethical life in present-day society. This was followed by a meditation session by Sister Roopa Hegde, where the students learned about how positive thoughts have the power to influence the behavior and actions of human beings.

Read More
5 February 15, 2020
Shivagange Cleanup and Trekking Trip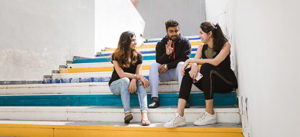 Shivagange Cleanup and Trekking Trip
February 15, 2020 We organised a trekking and cleanup trip to Shivagange, a well-known pilgrim centre. The main goal of the trip was to promote physical fitness while instilling a sense of commitment towards society among all our students. During the trip, the entire student team picked up plastic cans and other disposables and handed them over to the 'clean mountain organiser' for further processing.

Read More
6 February 14, 2020
Cultural Day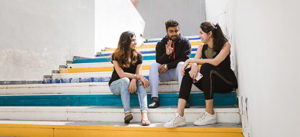 Cultural Day
February 14, 2020 RVITM's Cultural Day was a tremendous success, thanks to all the students who put out a brilliant show. They mesmerised the audience with their energetic dance numbers, eloquent speeches, and melodious numbers. All in all, it was a memorable day!

Read More
7 February 13, 2020
Kaggalipura Village Visit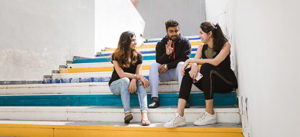 Kaggalipura Village Visit
February 13, 2020 We organised a unique learning experience at Kaggalipura village for all our students. Here, they had the opportunity to apply their technical knowledge in infrastructure development for rural India. During the visit, students were instructed to collect demographic information about the village and were made aware of different government schemes.

Read More
8 February 12, 2020
Ideathon Event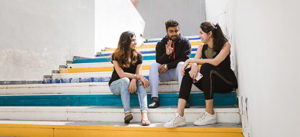 Ideathon Event
February 12, 2020 The Ideathon Event aimed to enhance creativity, reasoning, and problem-solving skills among students. The participants were divided into groups of 4 and asked to come up with solutions to existing problems in various domains such as agriculture, robotics, waste management, renewable energy, security and surveillance, rural development, and more.

Read More
9 February 10, 2020
Visit to Art of Living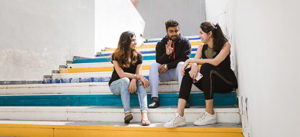 Visit to Art of Living
February 10, 2020 Our students visited the Art of Living centre at Kanakpura Road, where the trainer, Ms Upasana, enlightened them on the benefits of meditation, stress management, and pranayama. She equipped everyone with simple tips and tricks to balance both their personal and professional lives.

Read More

Committees
Student welfare is always our top priority. That's why, we have established a set of committees that cater to their needs and interests.

Clubs
At RVITM, we provide a well-rounded educational experience to all our students with a broad range of student clubs.